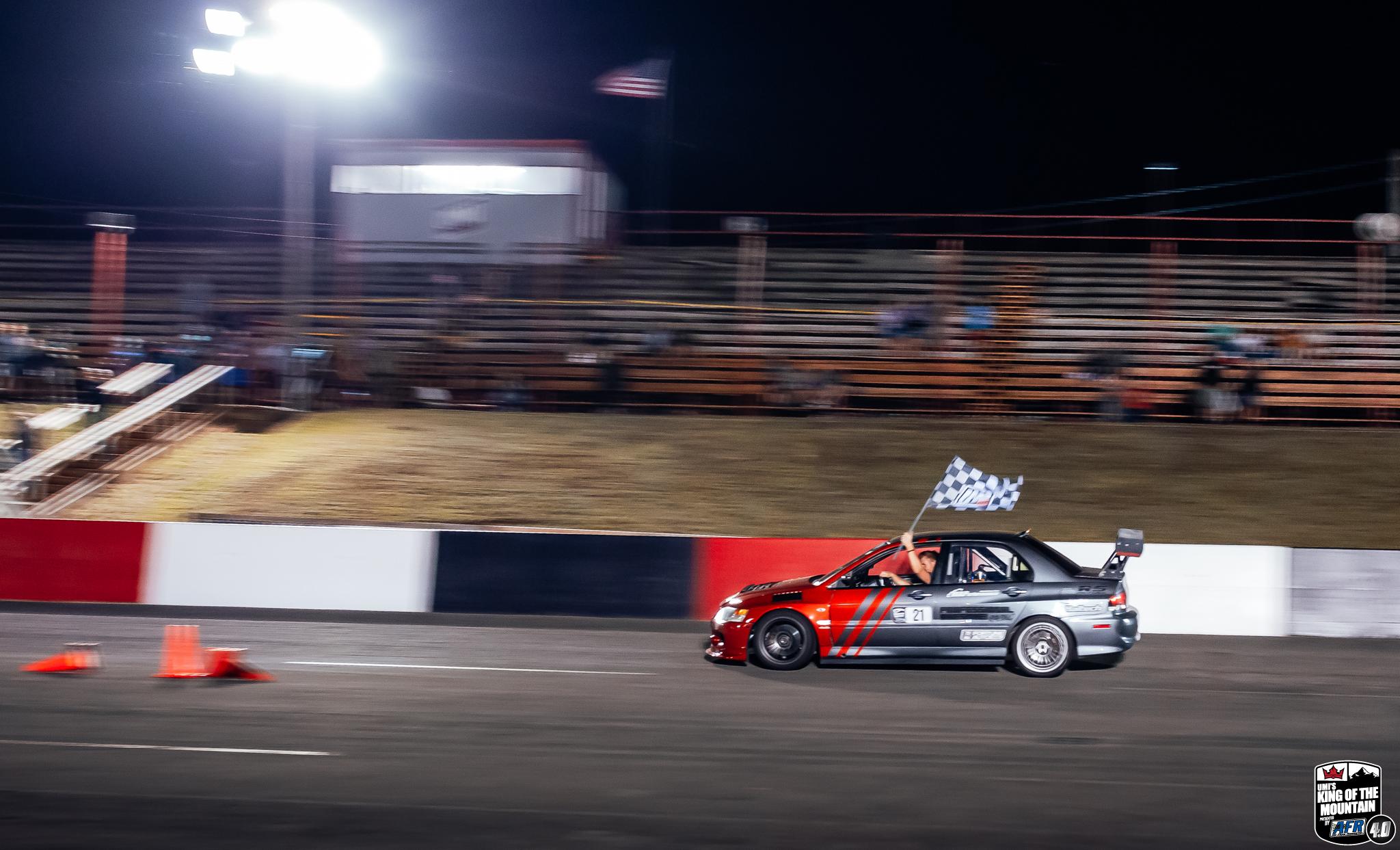 UMI's King of the Mountain 4.0 presented by Airflow Research was held at UMI Motorsports Park on August 26-27, 2022. The atmosphere was once again electric as 129 of the best autocross racers in the country put their machines through their paces at what is essentially the Super Bowl of our sport. Drivers from 30 states and Canada put on an amazing show for the packed hillside, grandstands and Brackman Chevrolet VIP area. When the dust settled it was Shawn Krebsbach of Fargo, ND emerging as the newest King of the Mountain.
Watch the KOTM 2022 PreShow
Watch the KOTM 2022 Livestream
KOTM 4.0 was more competitive than ever before and featured four classes with surprisingly equal numbers of cars per class. Summit Racing Early Model, Speedway Motors Mid Model, Operational Speed Supply Late Model and Trackspec Motorsports Super Late Model classes filled the pits. At the Friday morning drivers meeting the racers finally learned how we planned to run the shootout. The layout was received with plenty of smiles as well a few puzzled looks. At previous KOTM's we used an NCAA bracket style shootout. For this year we switched to an awesome F1 knockout style shootout. The top-12 of each class ran back to back with only one chance, as well as no practice laps. They had to get it done or go on the trailer. Twelve immediately went to six in each class. Then two. Then class championships. After the four class winners were determined we ran each champion a total of three times to determine the winner.
This year's charity beneficiary was the Emily Whitehead Foundation. Racers are a giving bunch and once again they proved their worth on-track as well as showing their compassion for others. After raffles, auctions and donations we collected over $25,000 to fight pediatric cancer. In addition to the racers donating their hard earned money at the event we had racers and companies building and donating high dollar auction items (Operational Speed Supply, Safety 3rd, Alumicraft's Dan Baker and more).
We ran two days of qualifying with two courses as usual. Friday's course ran clockwise on the UMI Motorsports Park Roval while Saturday's course ran counter-clockwise. For the shootout, UMI Competition Director Roger Irvine designed a really tricky start and an awesome high speed finish much to the delight of the racers and the crowd.
New for KOTM 4.0 was the Operational Speed Supply Rookie of the Year award. This award went to the fastest first timer at UMI's King of the Mountain. Aaron Shoe in his mighty Evo, also the overall Summit Racing Autocross Week Champion, earned $500 from Josh Jones, Brian Peacoe and crew along with the satisfaction of being the fastest Rookie on the property.
Junior Roethlisberger paced the greatest night in autocross in the awesome Turn One Corvette. Riding shotgun was special guest Zoey Bryan. Zoey is currently battling cancer but you wouldn't know it. She is brave, fun and #zoeystrong. Many of us got to know her at the UMI Autocross Challenge and it's safe to say Zoey made 200 new friends that weekend.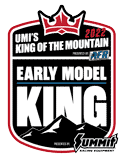 Summit Racing Early Model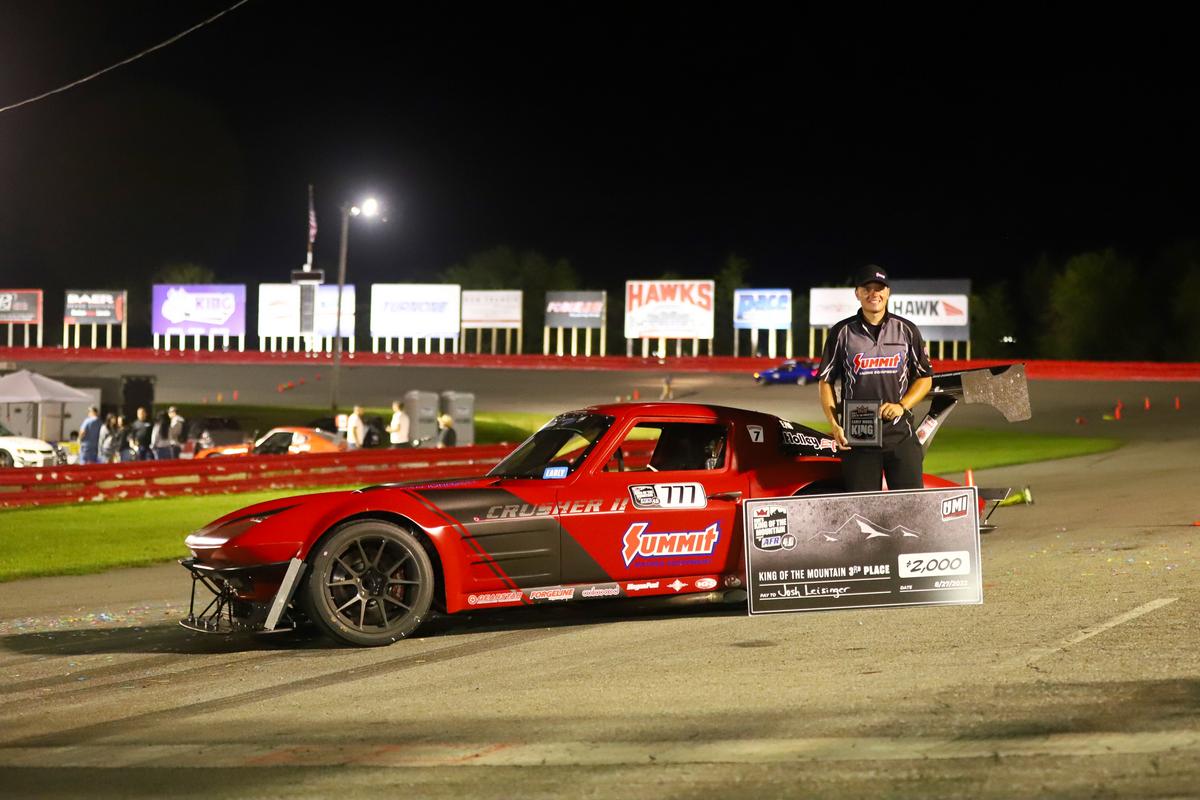 Summit Racing Early Model saw a repeat winner in Josh Leisinger. His thundering '64 Corvette outran all contenders for the 2nd year in a row.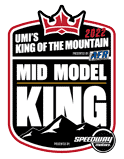 Speedway Motors Mid Model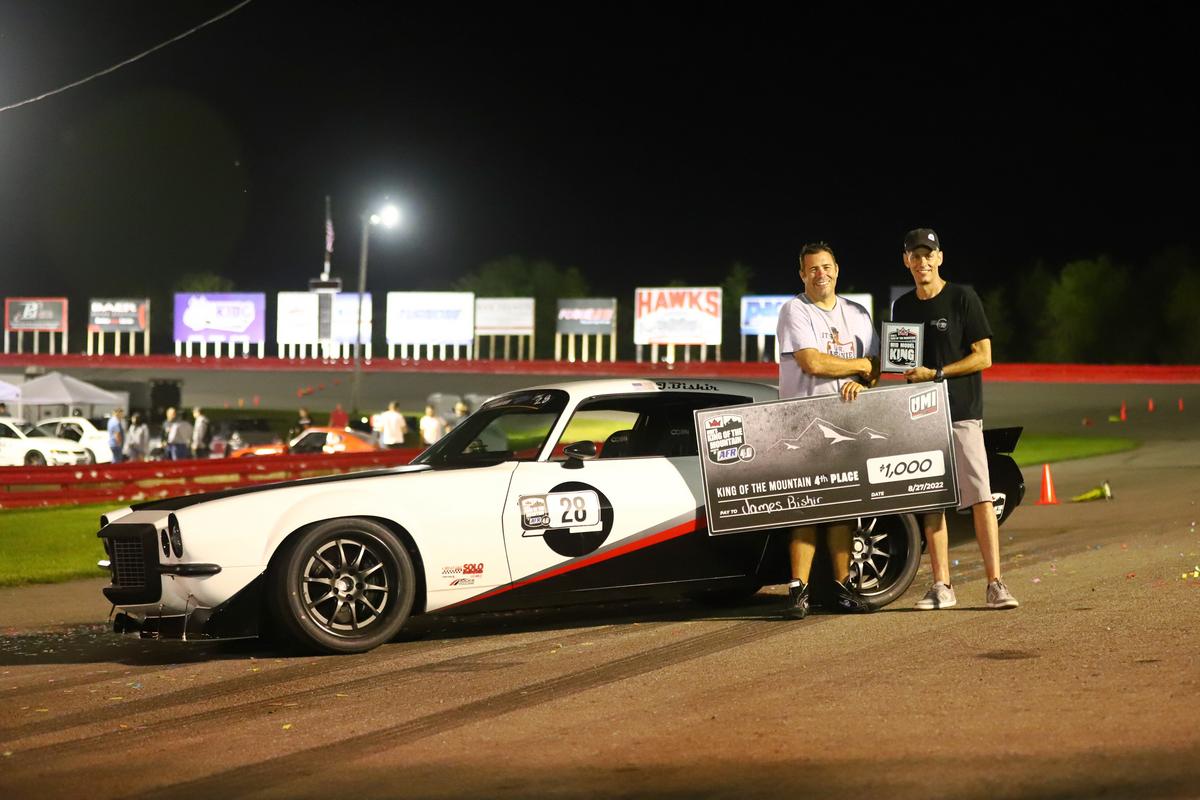 The Speedway Motors Mid-Model champion for 2022 was none other than the fastest principal in the country, James Bishir. James had a stellar battle with Chris Wheatcraft to take the accolades.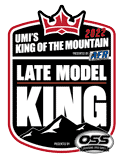 Operational Speed Supply Late Model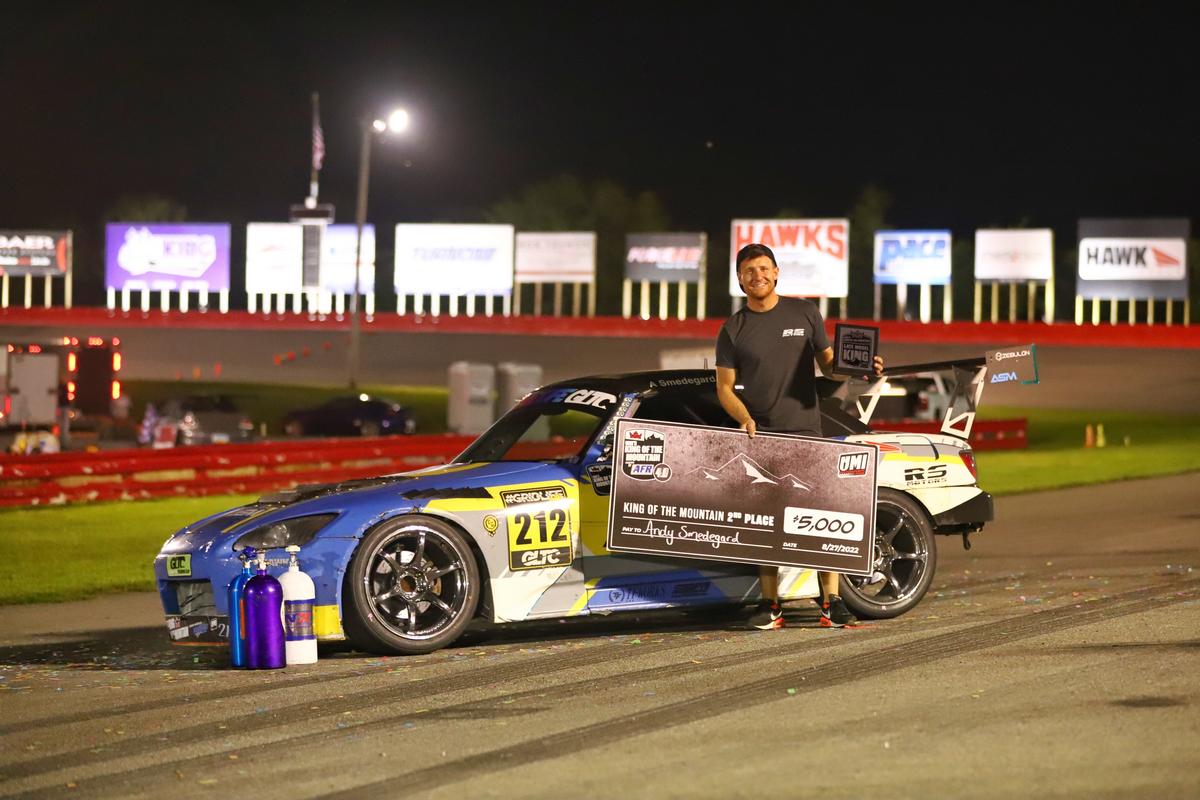 The Operational Speed Supply Late Model champion was a familiar face in an unfamiliar car. KOTM 2.0 overall champion Andy Smedegard traded Alex Moss' famous Super K for his own S2000 Trainer 2 and armed it with everyone's movie favorite power adder in the form of NOS! Smedegard ran fast and clean to take the OSS Late Model victory.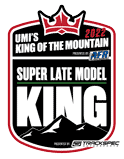 Trackspec Motorsports Super Late Model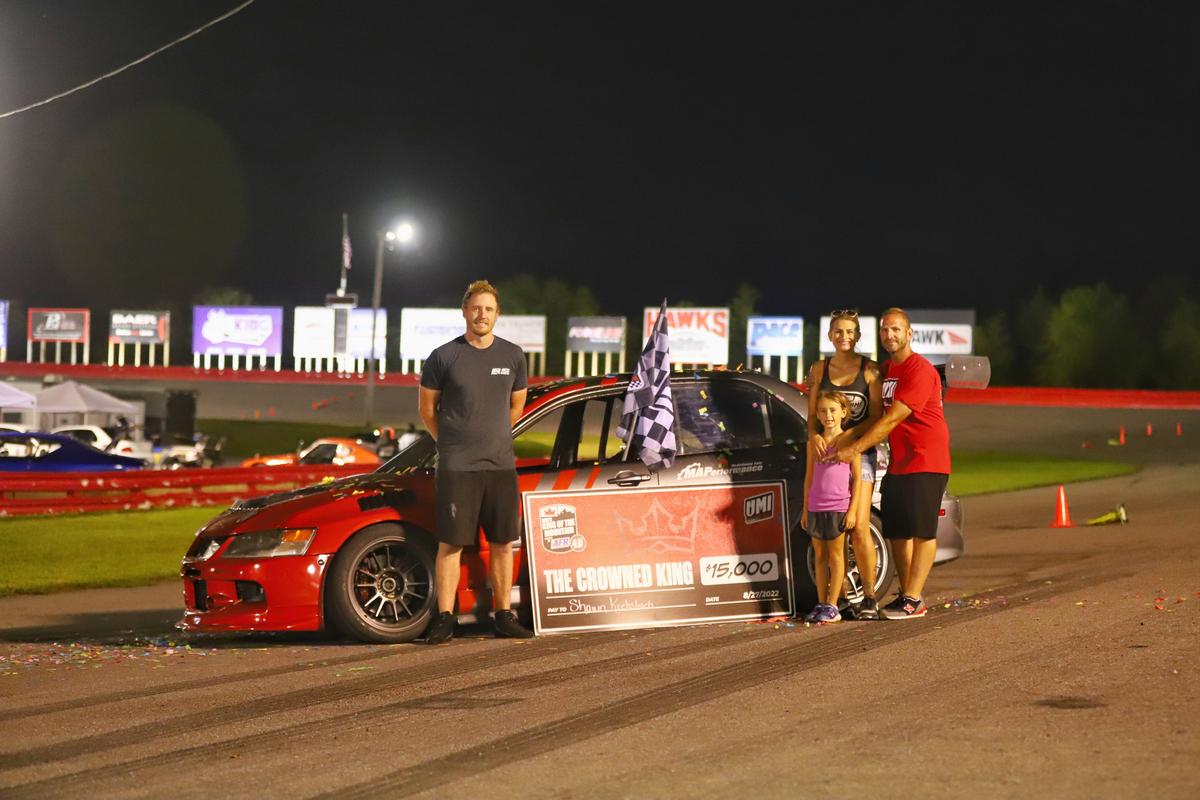 Trackspec Motorsports Super Late model routinely has the fastest times of the event and that was proven once again. As of 3.0, no AWD car had claimed the overall. Although they show tremendous speed they tend to explode. Shawn Krebsbach built a bulletproof Evo and piloted it to perfection in order to claim the KOTM 4.0 overall crown.
After the four class champions were decided we moved on to the finale' of the Turn One Shootout. Each champion took a run and pulled back in line. After the third cycle the times were added and Shawn Krebsbach came out victorious. P2 was Smedegard followed by Josh Leisinger and then James Bishir. Krebsbach easily made weight and proceeded to take a fireworks-filled victory lap. The donut tradition was hampered by Shawn's Evo traction so Smedegard, a talented drifter, sealed the deal by smokin' Trainer 2's tires round and round Krebsbach's race-winning ride.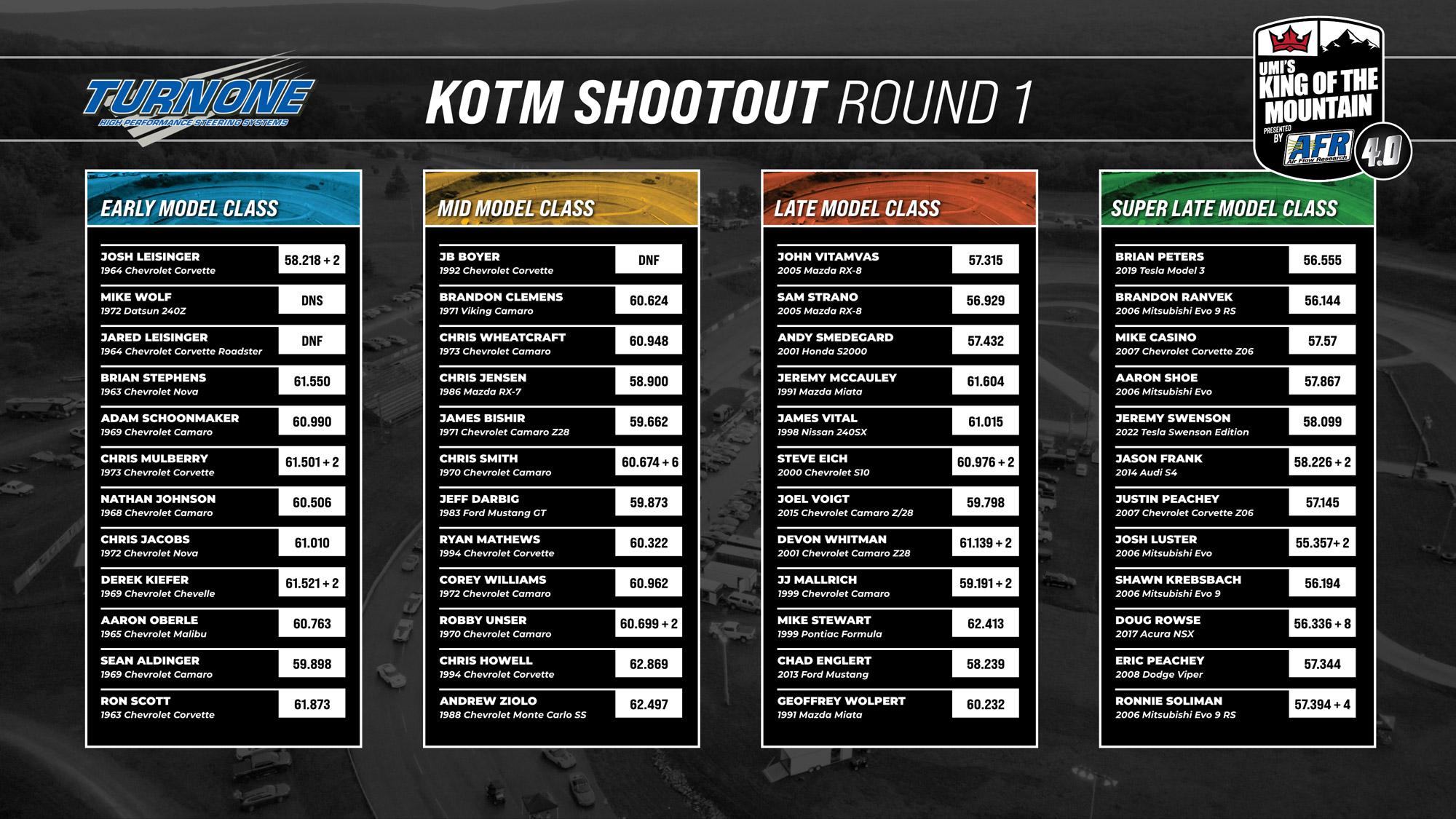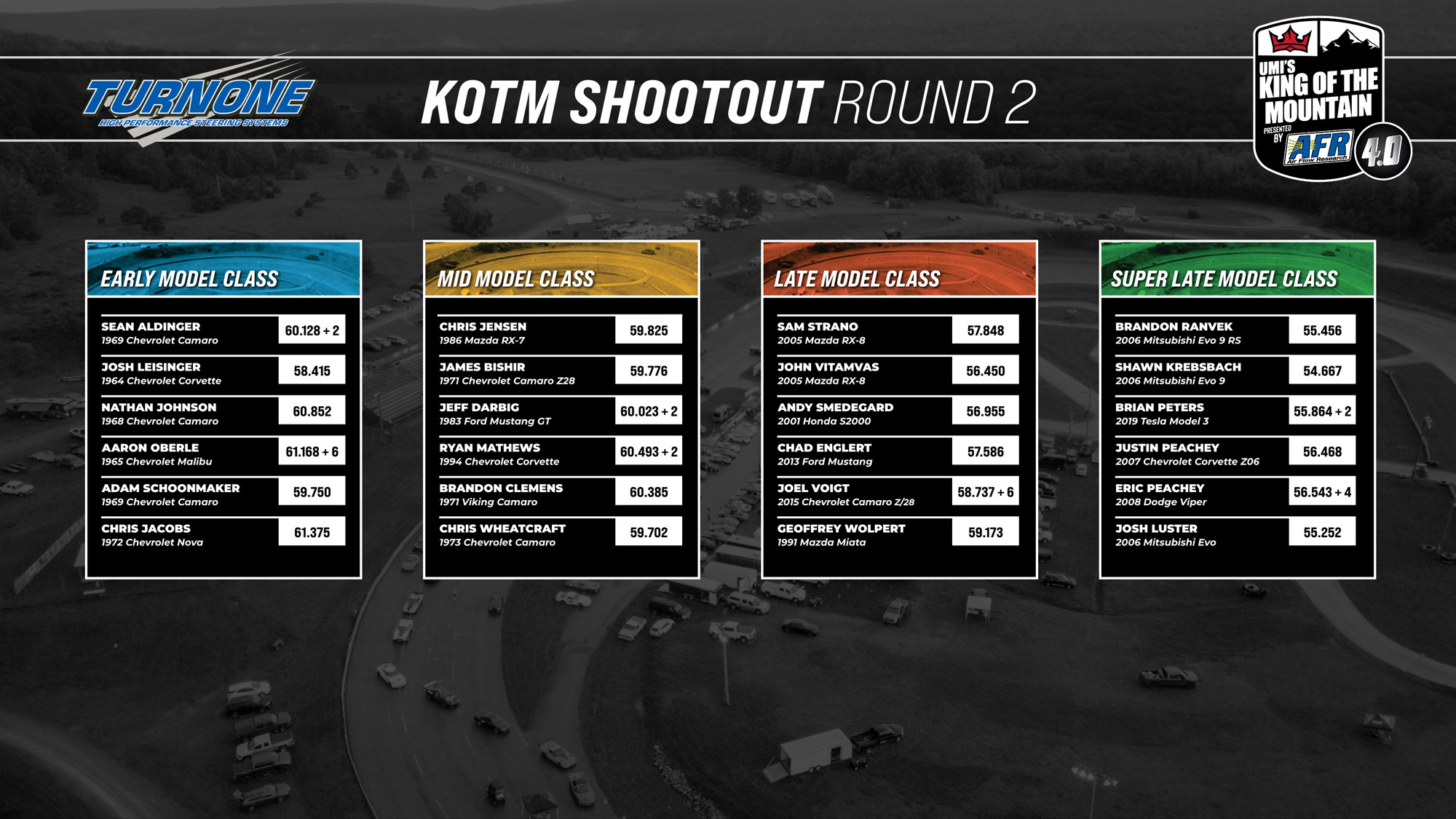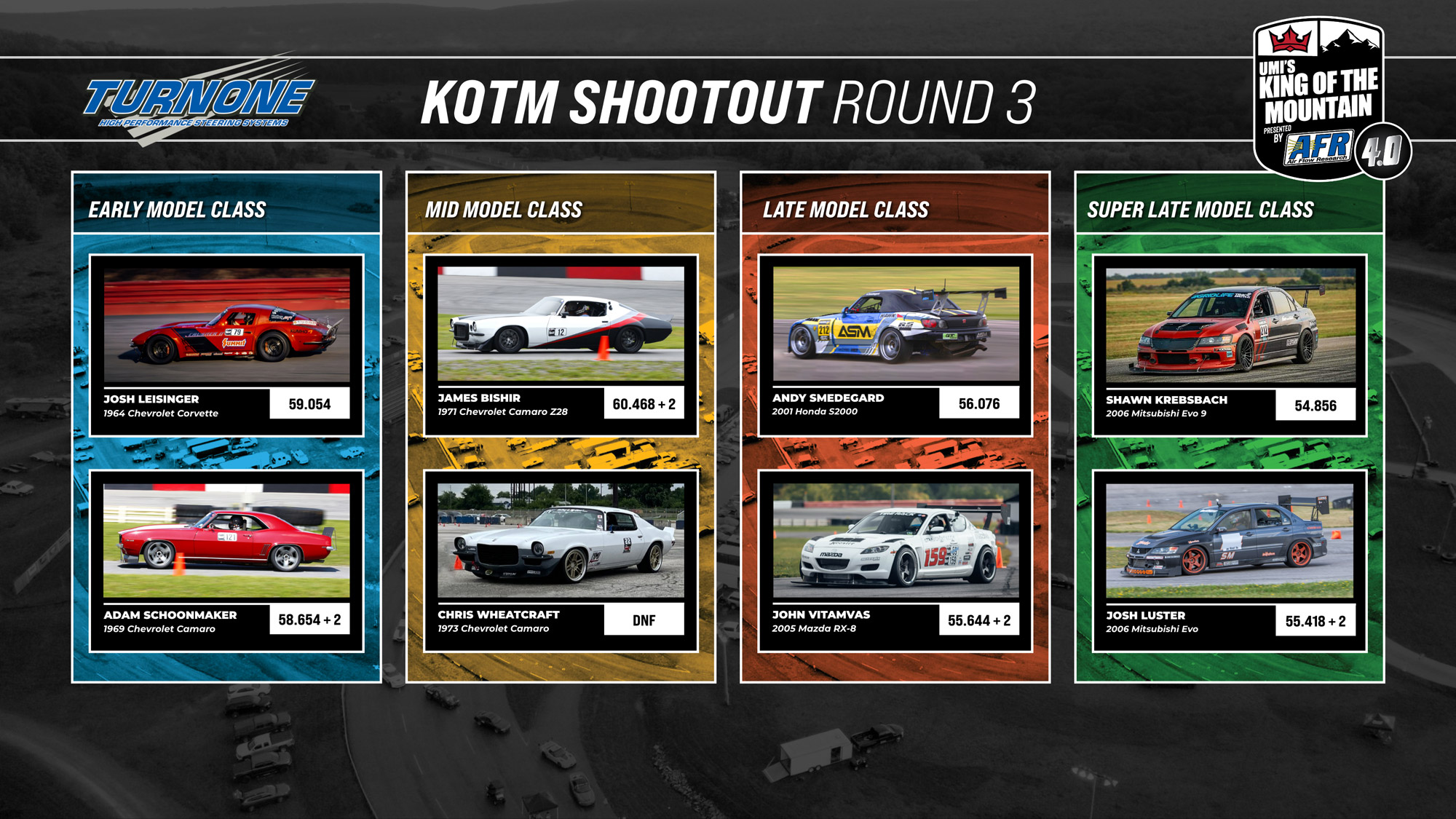 The 2022 King of the Mountain- Shawn Krebsbach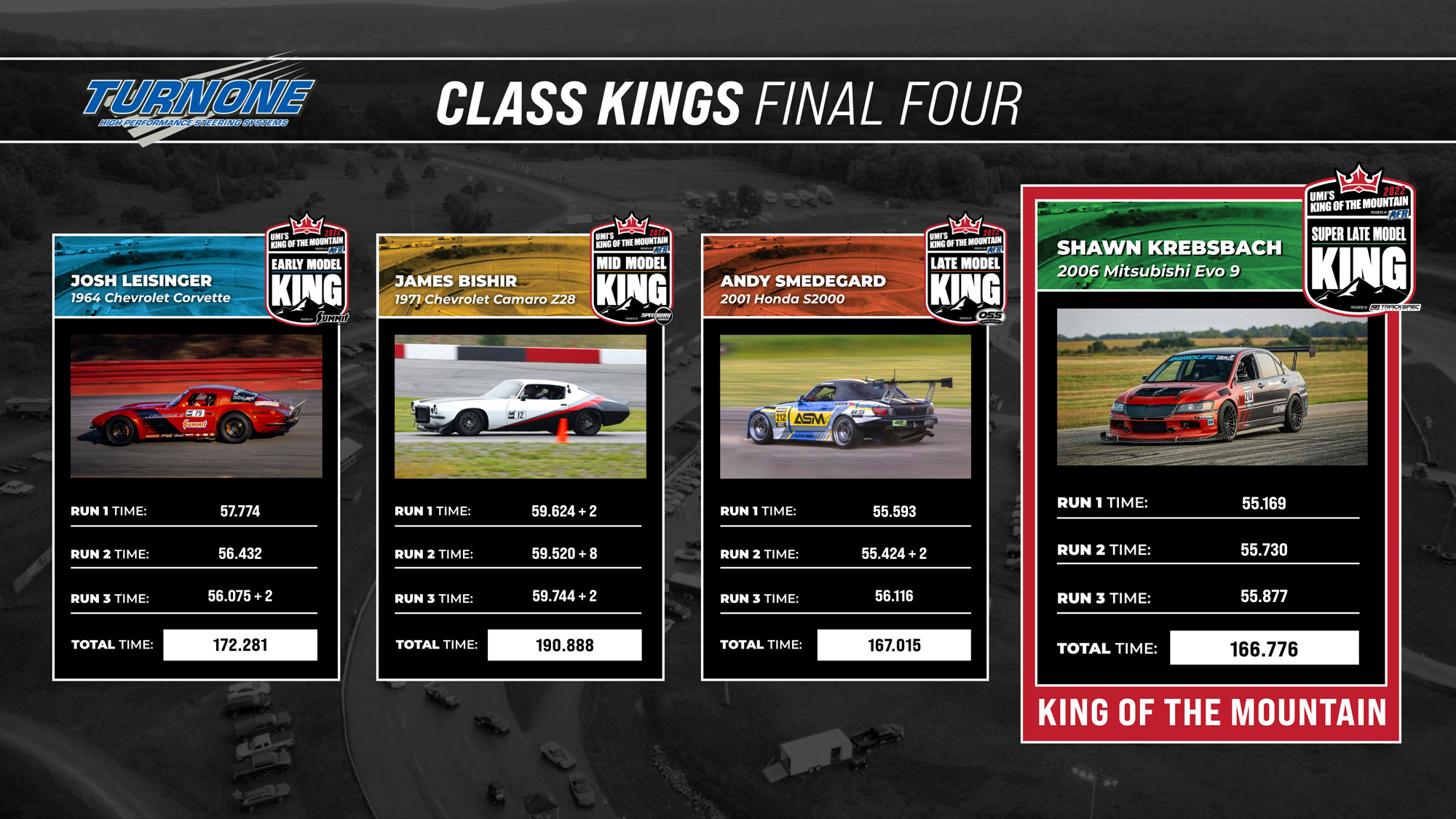 Check out all the run highlights from the KOTM top 8!