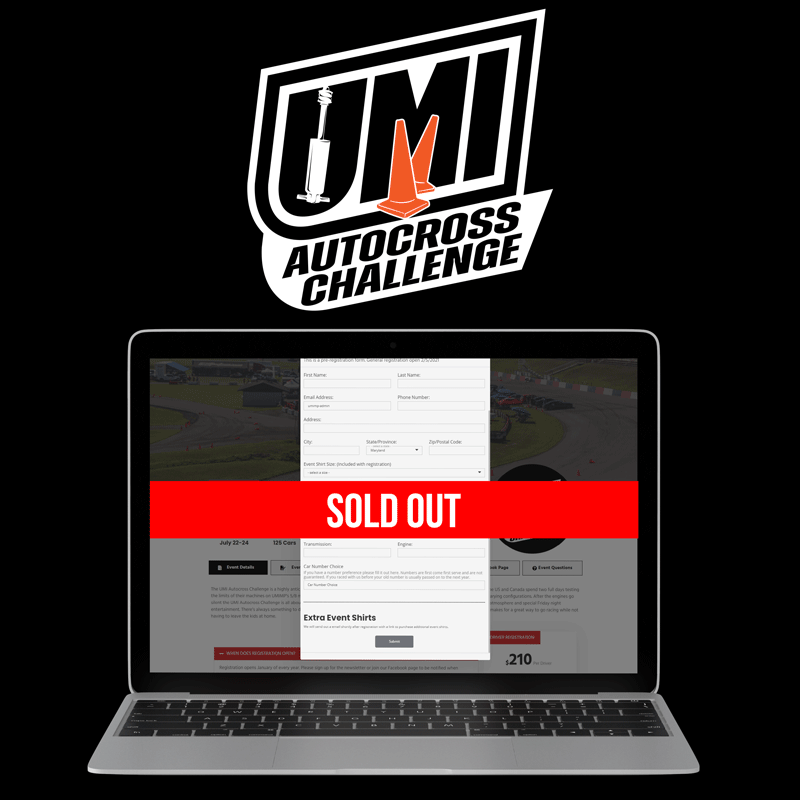 We are super excited for another great year of autocross and can tell by the speed that the Autocross Challenge 2021 driver registration filled that everyone else is as well!
Note: If you didn't get in we have a wait list available for sign ups. We do get cancellations, so sign up ASAP to increase your chances! You may join the waitlist at the top of the event page.
We will be posting a complete driver's list soon so stay tuned!
A note of lodging and camping
For those of you that are registered lodging and camping information will be available next week. We will be sending detailed information on how to reserve a powered camping spot, tent camping spot along with host hotel information. UMI is working diligently to improve our on ground camping and we appreciate the patience.
See you in July!