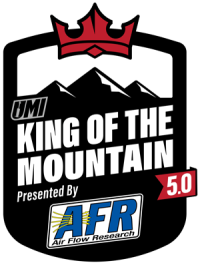 MOST SOUGHT AFTER INVITE IN AUTOCROSS
UMI's King of the Mountain (KOTM) is a one of a kind event. It features the top autocross racers from all over the US and Canada. KOTM is the only autocross event with a shootout held in the evening under the lights and with a group of engaged, cheering fans. This prestigious event can be entered by invitation only. The racers from UMI-hosted events compete to win their own KOTM invitation.
BEING A MUSCLE ON THE MOUNTAIN CHAMPION GETS AN INVITATION.