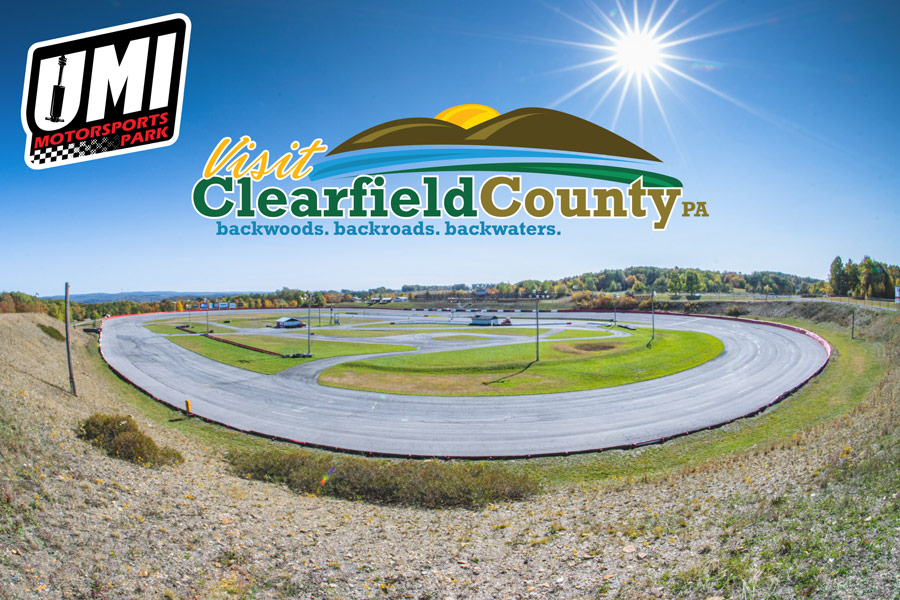 We have some exciting news for the 2022 racing season at UMI Motorsports Park. UMIMP has been awarded a grand total of $25000 in grant funding from Visit Clearfield County. VCC is responsible for promoting tourism across the region, and we are honored to have been chosen to help in their efforts.
The 1st grant was $12,500 in Tourism Attraction Plan funding. We will use that for infrastructure improvements to UMI Motorsports Park. UMIMP attracts racers from all over the country due in part to the awesome facility. To keep racers and fans coming back, we will use Clearfield area contractors to improve track layout, track beautification and other projects. Racers and their families notice the continued improvements and will support UMIMP and the Clearfield area year after year.
The 2nd grant was $7,500 for Tourism Promotion, awarded to advertise King of the Mountain 4.0 locally. This funding will benefit local radio stations, sign shops, media outlets and more. Our goal is to pack the hill and grandstands with fans who will also stop by local eateries, stores and hotels. If you've seen the awesome KOTM billboards around the region, you can thank Visit Clearfield County.
The final grant was $5,000 for Event Sponsorship. Visit Clearfield County will, for the 2nd time, be the presenting sponsor of the UMI Autocross Challenge. The UMI Autocross Challenge presented by Visit Clearfield County is a destination event for 125 autocross teams, most of whom stay in Clearfield Area hotels. As generation of Overnight Stays is a main goal of VCC tourism promotion, this event fits the bill. Racers, families and fans enjoy the local hotels, restaurants, shopping and attractions before, during and after the race.
Thanks to the board at Visit Clearfield County for trusting in our mission to bring racing, fun and families to Mt Zion Rd in Clearfield PA.
Visit Clearfield County
is your number one resource for planning a trip to beautiful Clearfield County in central Pennsylvania, where UMI Motorsports Park is located. From their site, you can check out all the accommodations, cool attractions, local trails and all the local events planned throughout the year. If you're planning a trip to UMIMP, don't forget to check out other events going on in the area!