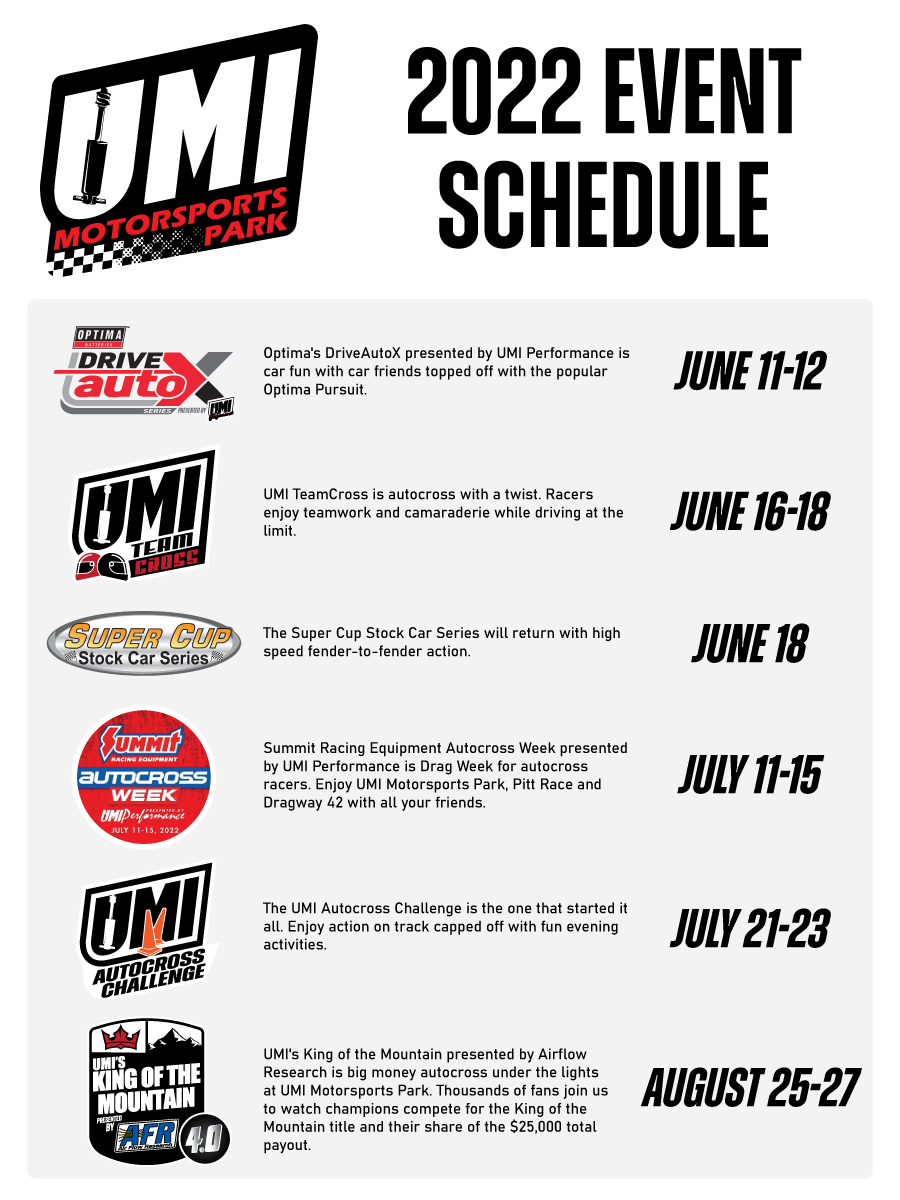 2022 will be UMI Motorsports Park's biggest year yet!
In 2021 we added TeamCross as an innovative way to bring teamwork oriented excitement to the sport of autocross. We also hosted our first oval track event in the form of the Super Cup Stock Car Series. Both will be back for 2022 along with the ever popular Optima's DriveAutoX presented by UMI Performance.
We are especially excited to have added Summit Racing Autocross Week to our summer event schedule. This week-long autocross event will kick off at UMI Motorsports Park then travel to Pitt Race. After Pitt Race the caravan will make its way to Dragway 42 then back home to UMIMP. Racers will test their skills on our unique layout, Pitt Race's traditional layout and Dragway 42's 3rd gear extended course all while proving their street skills on the highways in between. Who will be the very first Summit Racing Autocross Week champion?
UMI's Autocross Challenge will once again be front and center as one of the premier arrive and drive autocross events in the country. This flagship event will once again sell out within seconds so get that keyboard ready!
The grand finale for 2022 will be in the form of UMI's King of the Mountain 4.0 presented by Airflow Research. 125 of the best racers in the country will visit Clearfield County to compete for $25,001 in prize money in front of a capacity crowd. This invite only event is truly the Super Bowl of Autocross.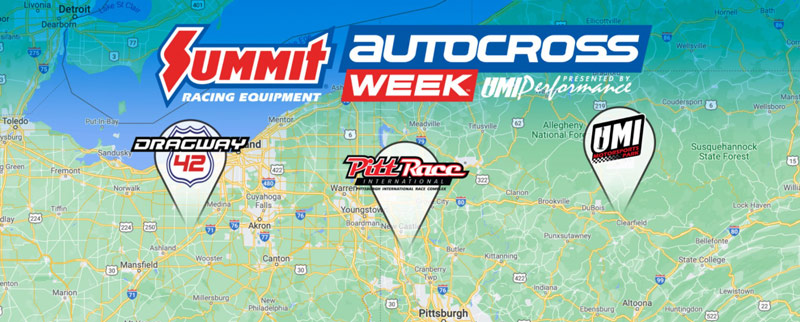 Driver Registration Dates